Criminal Investigation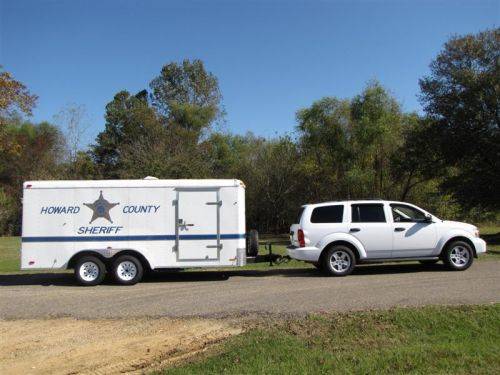 Crime Scene Unit
Criminal Investigation Division, or C.I.D., has two deputies, Investigator Casey Parker and Investigator Blake Eudy, with 18 years and 13 years of experience, respectively. They are full-time certified law enforcement officers and they specialize in serious misdemeanor and felony cases.
C.I.D. gets reports of crimes from patrol deputies, dispatchers, other agencies or the general public. Follow-up investigation then begins on these crimes. Investigators continually receive advanced training in conducting criminal investigations and use specialized and advanced techniques to protect lives, solve crimes, recover stolen property, gather evidence at crime scenes, and prepare and present these cases to the prosecutor for the determination of filing charges. Other duties are, but are not limited to, interviewing witnesses/suspects, writing search warrants, and serving arrest and search warrants. Investigators present evidence to the Arkansas State Crime Laboratory, work with local, state and federal authorities, and present testimony of cases before the judges and juries in court. Irregular and extended hours are often required. Investigators frequently travel out of Howard County and out of state to conduct their investigations.
Once arrests are made, investigators are charged with the task of tracking suspects and cases throughout the judicial system until the cases reach a disposition.
Some of the equipment used by C.I.D. are computers, cameras, audio/video recording equipment, night vision and thermal imaging. Unmarked, four-wheel drive Durangos are used for transportation. Death and homicide scenes often require an investigative team to be on site for hours or even days. An enclosed trailer filled with tools and equipment needed to process and gather evidence at these scenes make this possible.




Investigator
Blake Eudy

Investigator
Casey Parker


Pete Penney

Arkansas State
Police / CID
Company C