Administration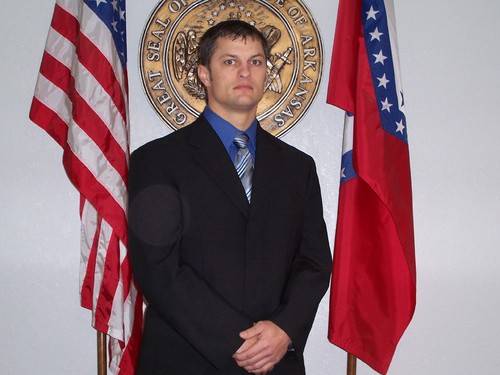 Sheriff Bryan McJunkins
Howard County Sheriff's Office Staff
Sheriff - Bryan McJunkins
Chief Deputy - Joey Davis
Investigators - Casey Parker and Blake Eudy
Deputies - Todd Tallant, Kevin Rodgers, Aaron Quick, Justin Garner, Matthew Trent Coffman, Jacob Eudy and Dillon Roberts.
Firearms Instructor, Bryan McJunkins and Todd Tallant - Certified to teach, qualify, LEO's in weapons use.
Professional Instructors, Bryan McJunkins and Todd Tallant - Certified by standards to teach, train and certify LEO's in law enforcement related training and topics. Todd Tallant certified Taser and Pepper Gun Instructor and Bryan McJunkins is a certified Less Lethal Weapons Instructor.
Specialized Equipment:
Firearms - SWAT/patrol carbines, handguns, shotguns, sniper rifles.
Less Lethal Weapons - Tasers, impact munitions, pepper spray.
GPS Units - Every county vehicle and handheld units.
Traffic Radar Units - In every county patrol unit.
Night Vision - Used in sniper operations, narcotics cases, surveillance operations.
Audio/Video Equipment - Used in surveillance, crime scenes, interviews, narcotics cases.
SWAT Vehicle - Used to conduct SWAT operations.
Crime Scene Trailer - Enclosed trailer used to set up at crime scene(s), search warrants, equipped to conduct any investigation.
Chief Deputy, Joey Davis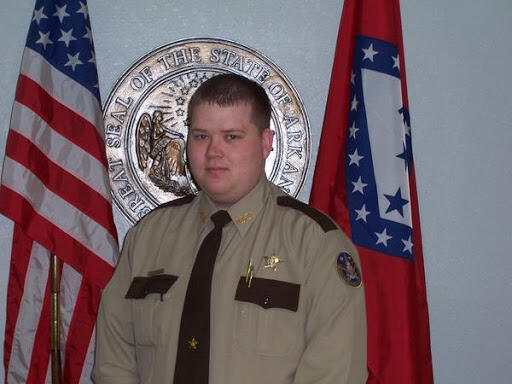 The Sheriff's Chief Deputy is Joey Davis. Chief Deputy Davis has been with the Howard County Sheriff's Office since January 2004. Chief Deputy Davis is a certified Law Enforcement Officer. Chief Deputy Davis has extensive training in numerous areas of law enforcement and supervisory training.
The Chief Deputy works under the general supervision of the Howard County Sheriff and is responsible for the daily administrative and operational functions of the Sheriff's Office and Detention Facility. The Chief Deputy acts as Sheriff in his absence; oversees and supervises a staff of officers and support staff for the office by assigning work; reviewing work, offense reports, arrest reports and felony case files. He also evaluates performances of deputies and writes commendations when appropriate; oversees the scheduling of deputies; hiring dispatchers and deputies; taking civilian and employee complaints; helping solve employee problems and initiating or reviewing the disciplinary actions.
The Chief Deputy schedules training for deputies; trains department personnel and Reserve Officers in firearm proficiency and maintains all training records; prepares all deputies work schedules, vacations and holidays and maintains all employee time reports and submits them to the payroll office; makes sure that all courts have bailiffs and are run properly; makes sure all vehicles and rescue equipment are properly serviced on a scheduled basis; coordinates with the media concerning major crimes when the Sheriff is not available.
Jail Administrator, Jana Tallant
Jana Tallant is the Jail Administrator for the Howard County Detention Facility. She has been employed with the Howard County Sheriff's Department since May 1997. She has attended several schools such as Arkansas National Crime Information Center (ACIC/NCIC) Levels I and II, Arkansas Law Enforcement Training Academy certified Jailer School and a nationally sponsored Department of Justice Jail Administrator School. She also attends the ACIC/NCIC annual conference.
She is responsible for overseeing the day-to-day operations of the facility. She is responsible for addressing and providing the inmates with medical, mental and dental care. She also addresses their concerns, requests and grievances as well as those of her employees.
She is responsible for maintaining jailer/dispatcher training and making sure they receive the most up to date and advanced training available. She shares the responsibility of hiring new employees for the Detention Facility. She is responsible for keeping jailer/dispatcher employee records, scheduling vacation and holidays and turning information into the County Clerk's Office for payroll. She is responsible for coordinating and carrying out sentences of community service and misdemeanor detainees.
"As the Jail Administrator of the Howard County Detention Facility, it is my duty to make sure that our hard working and dedicated staff treat those held in our facility fairly. We strive to carry out our duties with honesty and integrity. Our mission is F.I.R.S.T. - Fairness, Integrity, Respect, Service and Trust."
Sincerely,
Jana Tallant